House Removal Boxes
House Removal Boxes for Moving Home
Moving home, office, workshop, or any other premise can be a stressful business and organising movers, packers, vans and confirming dates are just some of the things on a long list of worries when it comes to moving, however house removal/ storage boxes shouldn't be.
For over 10 years the team at The Box Warehouse have been offering house removal to our clients in Birmingham as well as the surrounding areas in the West Midlands. We aim to give you piece of mind when it comes to the safety of your personal belongings, as making your move as comfortable and effortless as possible.
Easy carry house removal boxes
For ease of carrying these removal boxes we make them a maximum of 18 inches / 45cm wide which is approximately the width of a persons shoulders. But do not overfil them, the first box you carry down stairs maybe ok, but after 4 or 5 removal boxes full of clothes and books, they will get heavy, take care of your back!
Be careful not to order larger removal boxes than you can carry, these boxes will be heavy when full of books, even boxes full of clothing can be very heavy. See our trade discounts & special offers.
Call into our showroom in Coleshill, near Birmingham to see our range and the high quality of our boxes compared to many of our competitors.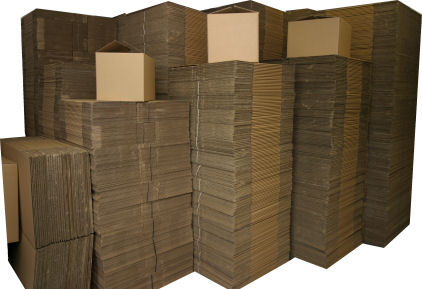 Have all your packaging delivered to your door
Here is a local home delivery of house removal boxes, a roll of bubblewrap and some tape.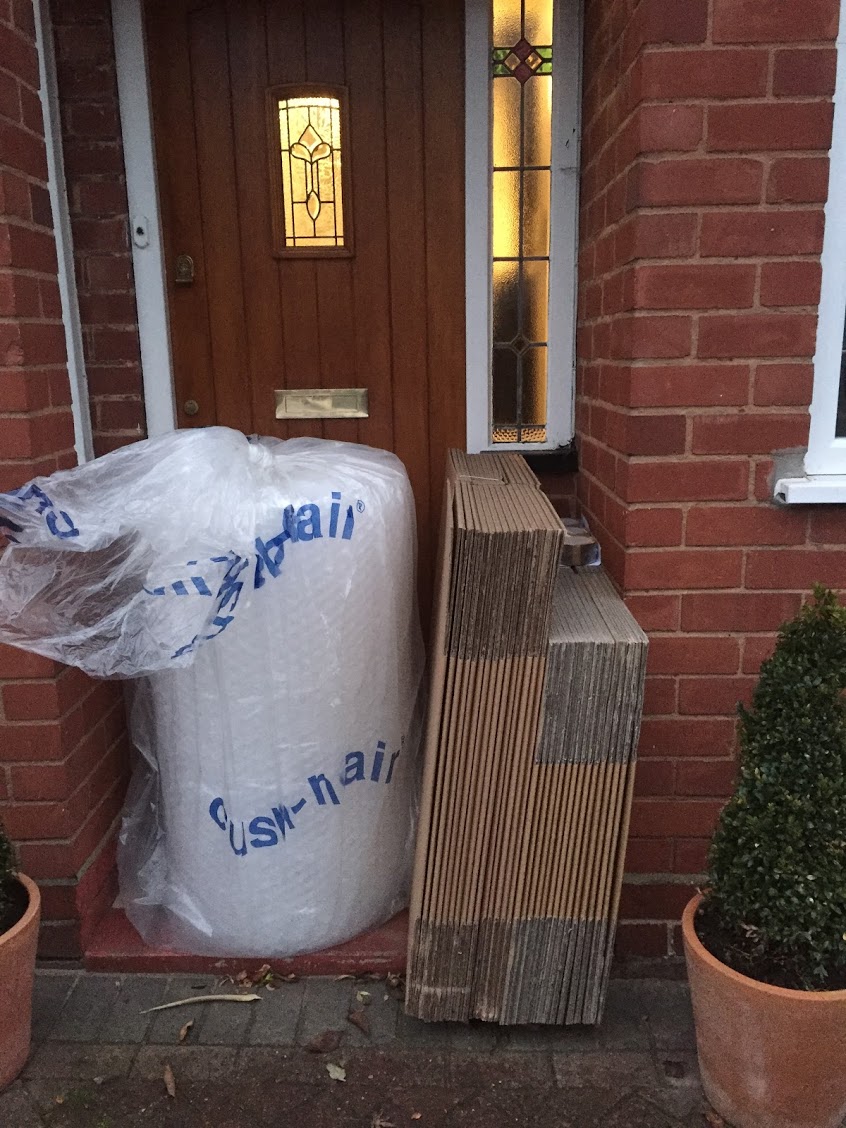 We offer Trade discounts and have special offers for regular/ repeat customers.