Classified Ads for the home mover
Tuesday, 21 January 2020 | Admin
The Box Warehouse has now launched a completely free to use classified ads website, free to use by anyone not just customers of TBW.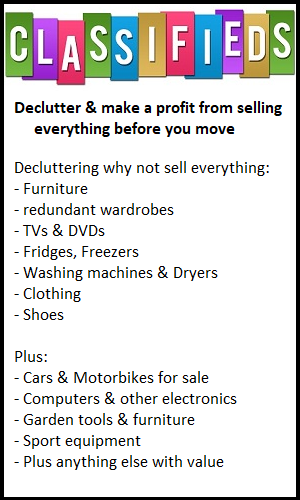 Anyone moving home or just decluttering and wants to sell their unwanted items from furniture and electrical items to unwanted gifts and Christmas presents, list them here and let all of TBW customers and all the other people visiting the site and our other associated sites who all link to here. We have made it easy to list multiple items and group them together so visitors that see you classified adverts can choose to buy more than one box full of your goodies.
We dont just sell cardboard boxes and packaging materials we are trying to bring added benefits for all of our customers so start adding your items for sales today.
PS any comments, suggestions for improving the free classifieds site are genuinely welcome. Many thanks for visiting The Box Warehouse and happy selling.