Common Moving Mistakes
Friday, 6 March 2020 | Admin
There are several mistakes you might make when moving or relocating. The stress of moving can add confusion which leads to small mistakes, which have bad repercussions on the whole process. All this combined makes you frustrated, even if the whole moving process goes smoothly, it's already a stressful task.
Below is our guide to help you out minimising the stress by avoiding these common mistakes.
Not Getting Rid Of unused stuff:
Before packing your stuff, take a day off and try to get rid of the stuff that you haven't used in about a year or so. Surprisingly you'll find the whole exercise is very liberating after you get past the first one or two objects. You can give these items to charity, where they can be redistributed to those in need.
Not Informing Everyone:
Often, people just inform their landlord when moving and think that's all they need to do. But a very common mistake is not changing your mail address, informing your utility companies about your move-out date and leaving a forwarding address. If you miss these, you end up paying for services you are not even using.
Not Organizing Before Moving:

If you are willing to relocate at personal expense & willing to relocate immediately then this mistake is really important to avoid. If you haven't organised your stuff and tasks properly before moving day you can get stressed when moving day arrives. Try to start packing a week or two before the moving date. This way you can avoid any delay or mismanagement during your relocating process.
Not Caring For Pets:

A very common mistake people do when moving is they don't think about their pets. As you must know, moving to a new place is stressful for pets too. They can get disturbed during the moving process, its a big change for them too. What you can do to reduce this stress on your pets is during the moving days, give your pet to a friend or relative so that when the whole process is over you can take them back and let them settle in. Remember your dogs/ cats etc feel your stress and anxiety so eliminate that, think of them.
Improper Packing:

The very basic task when moving is to pack your possessions properly. Not packing properly could damage your belongings/ furniture. Keep in mind these simple points to avoid packing mistakes:
Use double walled cardboard boxes for delicate items
Wrap your glass and other fragile objects in bubble wrap before putting them in cardboard boxes
Use small & durable packing boxes for heavy items
Use foam edges for furniture corners to move them safely
Wrap your furniture and other big items in Removal Blankets to add more safety
Label your home moving boxes
Pack any sharp or pointy objects with extra padding
By keeping these points in mind while packing you can avoid any extra strain coming your way.
Procrastinating:
Last but surely not the least is procrastination. Try to make a list of tasks and act on it timely. Not avoiding or leaving any tasks undone. Timely management will make things so much more streamlined and easy for you.
Some Extra Tips: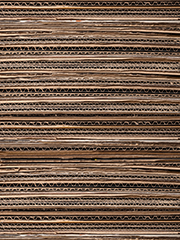 People often have questions like;
Can cardboard be recycled? & can you recycle bubble wrap?
Yes, both things can. After you have moved and done with the cardboard boxes you can easily recycle them.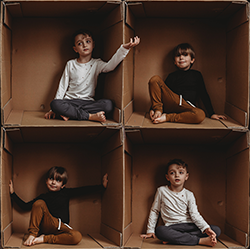 Also, if you have kids they will love playing with the cardboard boxes and you can spend some fun and creative time with them.
And our Removal Blankets are made of 100% recycled fibres, therefore much more environment-friendly than other packing material options.
We hope you liked the article and it was helpful to you! :)