Eco friendly House Moving Advice
Monday, 2 October 2017 | Admin
Reducing your carbon footprint when moving home
There are many ways to reduce your cardbon footprint and save the planets resources. Using new boxes from renewable sources is our priority, but our advice to you is to reuse your storage boxes, don't just throw them away.
Have you thought that some one else may be moving home soon, gift them and save the planet one box at a time. Too many companies think that recycling is the key. NO, re using our planets natural resources by use the boxes again and again, our cardboard boxes are made to last for more than one move.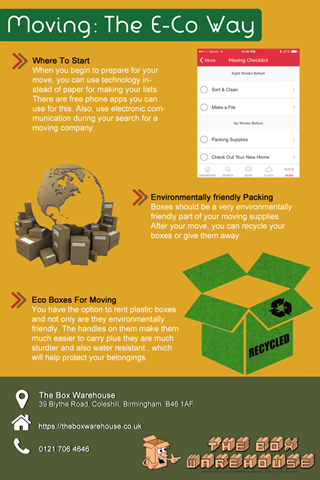 We supply a number of removal companies who will reuse our boxes several times, why not give them away rather than throw them in the rubbish bin. I do not understand recycling cardboard boxes, with all the transporting storage and re manufacture back into the same boxes they were after you had used the, this is the problem!
So think, before you throw away your house moving boxes, d'not recycle re-use them either yourself or offer them to someone else, gift them forward.