Cardboard Boxes Rugby
Cardboard Storage Boxes in Rugby
Here at The Box Warehouse we stock one of the UK's largest ranges of cardboard boxes available online to solve any packaging, storage or shipping problems. If you are looking for choice, value and high-quality cardboard boxes in Rugby then we are an unrivalled match. We have a huge range of single and double wall boxes in our warehouse, ready for immediate dispatch. When it comes to finding the right size of cardboard cartons, you need to look no further. The team at The Box Warehouse offer high-quality and cost-effective solutions to all your packaging, storage and shipping needs across Rugby and the surrounding areas. As one of the UK's largest supplier of cardboard boxes we can solve any packaging, storage or shipping. Whether your moving home, posting valued possessions or archiving important documents, we stock the perfect box for you.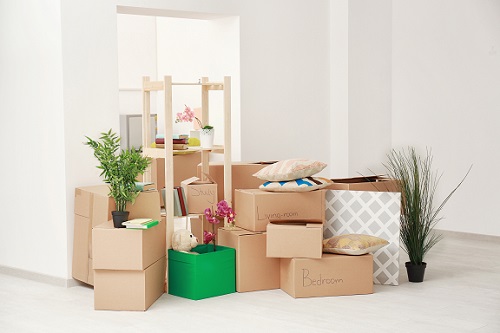 Cardboard Boxes throughout Rugby
We stock a selection of light and heavy-duty cardboard boxes at our Rugby based showroom. Whether your moving home or just looking for a storage alternative, we have the box for you. Our range of cardboard boxes and cartons provide excellent protection for a variety of items while in transit or storage. Constructed from durable and sturdy materials, our product range is the answer to all your packing needs, from archive boxes to moving boxes, wardrobe boxes and much more. They are purposely designed to make all your storage needs convenient and worry free. From light to heavy items, there is at least one cardboard box in our last to suit your requirement. Quick and easy to use, our corrugated boxes are functional and economical too. They are also good for the environment because they are 100% re-usable and recyclable!
Buy Cardboard Boxes Rugby
As a supplier of cardboard boxes throughout Rugby we offer quality card boxes, we offer a wide range including strong double wall cardboard boxes to smaller single wall storage and postal boxes for lighter weight parcels. We stock a range heavy duty expert quality cardboard boxes for commercial use or smaller postal boxes for non-commercial customers.
Single Wall Boxes
Single walled boxes are lighter in weight, but there is a range in quality from the lightweight postal boxes to the much stronger, yet single walled boxes used for moving home. If you are sending goods by post then the weight of a box makes a difference, but when moving the strength is more important, consider your requirements when choosing the correct single walled boxes for the task.
House Moving Kits
House removal packs
, ready for collection or delivery to your home, we have built a range or moving kits for moving, from a one bedroom flat, houses with 2 plus bedrooms and for removals companies to be supplied direct to your customers. Our range of house moving kits are also aimed at self-storage users, where you need a range of strong and durable large boxes and small boxes for storing and stacking.
Wardrobe Boxes
The team at The Box Warehouse also supply a range of cardboard wardrobe boxes that are excellent for storing your clothes during your move. Cardboard wardrobe boxes offer complete protection to your clothes during your house move. Each box comes with hanging bars. This means that you can leave your clothes hung during the removal process. Each wardrobe offers space at the bottom for accessories such as shoes, handbags, belts etc.
Large & Small Cardboard Boxes
Cardboard boxes can be great for storing away your unwanted clothing into the attic, because it cost a lot and is in great condition, and you feel that you may indeed wear them in the future, but at present you never wear them and they are just taking up space in the cupboard. Our range of heavy-duty boxes for moving can be used to move your laptop to your new home, because it will be strong enough to hold the weight and big enough to move this in them, and we have lots of these which will be ideal for this purpose. Some of our large and small cardboard boxes include:
House Removal Moving Kits
Moving Box Packs
House Removal Boxes & Storage Boxes
Double Wall Cardboard Boxes
Single Wall Cardboard Boxes
Cardboard Wardrobe Boxes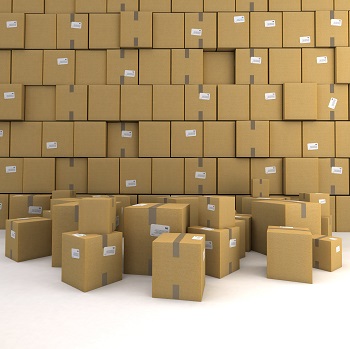 Single & Double Wall Cardboard Boxes
At The Box Warehouse we stock an extensive range of single and double wall boxes, these are an excellent choice for general purpose storage, packaging and shipping. Our single wall boxes are suitable for commercial, domestic and industrial users, whereas our double walled cardboard boxes are designed to protect breakables and to carry weighty loads; we offer a wide range of double walled cardboard boxes to accommodate differing needs. Our double wall heavy duty boxes are produced on site using a double layer of robust corrugated cardboard. This gives strength and effective resistance to knocks and bumps If you need strong double wall boxes or single wall boxes, please call today for more information or place your order online to get delivery the next working day by overnight national courier or even order your cardboard boxes from us today and we can offer our local same day delivery service of boxes to your warehouse or office.
Searching for Buy Cardboard Boxes Near Me? Choose The Box Warehouse
Our range of cardboard storage boxes and postal boxes is growing, we listen to our customer suggestions and develop our stock to suit, please call if you cannot find the cardboard box or storage carton you are looking for, we have been known to have cardboard boxes made to order for customers who buy specific boxes regularly, which we will then add to our cardboard boxes for general sale, so any business, warehouse, home mover or removal firm are able buy them.
Frequently Asked Questions About Cardboard Boxes in Rugby?
What are Double Wall Cardboard Boxes?
Double wall is the double corrugation separated by a layer of paper, the second wall gives much stronger and more rigid cardboard box, less likely to buckle or crush when stacked. We would always recommend using the stronger double walled boxes for strength, but also durability, as these boxes can be used again, gift them forward to friends that are moving or keep the boxes after you have moved, for future use.
What Can Cardboard Boxes be Used For?
Cardboard boxes can be great for storing your clothes and protecting them during any moving, such as a house move. With the hanging bars, your clothes can be hung so they can be transported or stored without them being creased or crushed. There is also space in the bottom of the wardrobe cartons for accessories including shoes, handbags and belts etc. The heavy-duty plasma television boxes are made from strong, double walled corrugated cardboard to ensure your plasma/LCD televisions are safe and secure when moving. If you're moving offices or have a study in your home, the strong archive boxes can be used to sort and store several files and folders.
Why Should I Choose The Box Warehouse?
If you find yourself looking to buy cardboard boxes in Rugby, then be sure to make The Box Warehouse your first port of call. We offer high-quality and cost-effective solutions to all your packaging, storage and transportation needs. We believe some of the reasons you should choose us for cardboard boxes in Rugby are:
Professional & Reliable - All of our team are professional and reliable when it comes to our customers, if you have any enquires feel free to get in touch!
Competitive Prices - We try to keep our prices competitive but our product quality is always high.
Wide Range of Products - Whatever your needs are; removal or storage boxes, packing tape or furniture covers then be sure to get in touch with the team at The Box Warehouse.