House Removal Boxes Coventry
Removal Boxes for Moving in Coventry
Moving home, office, workshop, or any other premise can be a stressful business and organising movers, packers, vans and confirming dates are just some of the things on a long list of worries when it comes to moving, however house removal/ storage boxes shouldn't be.
For over 10 years the team at The Box Warehouse have been offering house removal to our clients in Coventry as well as the surrounding areas. We aim to give you piece of mind when it comes to the safety of your personal belongings, as making your move as comfortable and effortless as possible.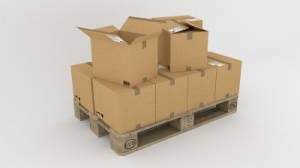 Buy Packing Boxes in Coventry
Storage boxes can be great for storing away your unwanted clothing into the attic, because it cost a lot and is in great condition, and you feel that you may indeed wear them in the future, but at present you never wear them and they are just taking up space in the cupboard. Our range of heavy-duty boxes for moving can be used to move your laptop to your new home, because it will be strong enough to hold the weight and big enough to move this in them, and we have lots of these which will be ideal for this purpose.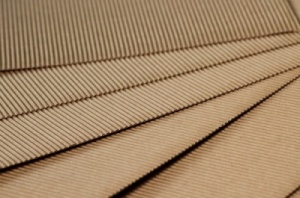 A Range of Boxes
Double Wall Cardboard Boxes
We stock a range of strong double wall boxes, two corrugated walled cardboard boxes. Our
double wall boxes
range from small double wall postal boxes, to medium sized removal boxes and storage boxes to larger boxes for moving the lighter bulkier items. We also stock and sell larger double wall boxes for industrial and commercial storage and transportation of goods.
Single Wall Boxes
Single walled boxes are lighter in weight, but there is a range in quality from the light weight postal boxes to the much stronger yet
single walled boxes
used for moving home. If you are sending goods by post then the weight of a box makes a difference, but when moving the strength is more important, consider your requirements when choosing the correct single walled boxes for the task.
House Moving Kits
House removal packs, ready for collection or delivery to your home, we have built a range or moving kits for moving, from a one bedroom flat, houses with 2 plus bedrooms and for removals companies to be supplied direct to your customers. Our range of
house moving kits
are also aimed at self-storage users, where you need a range of strong and durable large boxes and small boxes for storing and stacking.
Wardrobe Boxes
The team at The Box Warehouse also supply a range of cardboard wardrobe boxes that are excellent for storing your clothes during your move. Cardboard wardrobe boxes offer complete protection to your clothes during your house move. Each box comes with hanging bars. This means that you can leave your clothes hung during the removal process. Each wardrobe offers space at the bottom for accessories such as shoes, handbags, belts etc.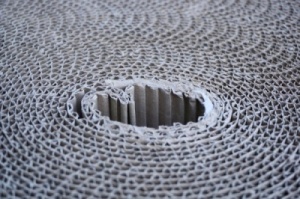 Why Choose The Box Warehouse for Storage Boxes in Coventry?
We offer high quality and cost-effective solutions to all your packaging, storage and shipping needs. We are a lead cardboard box supplier within the UK and no matter if you are moving to a new house, despatching orders to customers or archiving important documents, we stock the perfect cardboard box for you! After listening to some of our customers feedback, we believe some of the reasons you should choose us for house removal boxes in the Coventry area are:
Professional & Reliable - All of our team are professional and reliable when it comes to our customers, if you have any questions or for more information then please don't hesitate to contact our team today!
Competitive Prices - We aim to keep our prices competitive but our product quality is always the best!
Wide Range of Products - No matter what your packaging needs are we have a range of solutions for you including; bubble wrap, foam, packing tape and much more!
For House Removal Boxes in Coventry, Contact The Box Warehouse
Don't miss out on our simple and speedy solutions to any cardboard box requirement! We manufacture moving to a new house boxes, storage boxes, postal boxes and gift boxes. We stock various protective packaging products, packing tapes, polythene products and much more. We specialise in your made to measure bespoke cardboard box needs! Whatever your requirement, we have the packaging solution for you, call one of our friendly team members today to find out how we can help you!
Frequently Asked Questions About Moving Boxes in Coventry
Where to Buy Moving Boxes?
For all of your moving and storage box needs be sure to contact The Box Warehouse! Based in Coleshill we have showroom open 08:30am – 17:00 Monday to Friday, you can call in today and buy and take it away. If you can't visit our showroom, we can deliver locally the same day and deliver throughout the Coventry area.
How Many Boxes will I Need for Moving?
Not sure how many strong large boxes you will need for moving? Our bundle options make it easy to ensure you have enough packing boxes for the moving process, and at such reasonable prices you don't need to worry about overspending on large boxes for moving. Choose your box and pack size from the range above. Our heavy-duty moving boxes are available in pack sizes of 5 or 10. We advise that you carefully consider how much packing box space you need and add 10%. It is human nature to underestimate requirements in any area.
How Big are Moving Boxes?
For ease of carrying these removal boxes we make them a maximum of 18 inches / 45cm wide which is approximately the width of a person's shoulders. But do not overfill them, the first box you carry downstairs maybe ok, but after 4 or 5 removal boxes full of clothes and books, they will get heavy, take care of your back! Be careful not to order larger removal boxes than you can carry, these boxes will be heavy when full of books, even boxes full of clothing can be very heavy. See our trade discounts & special offers. Call into our showroom in Coleshill, near Coventry to see our range and the high quality of our boxes compared to many of our competitors.
Packaging
- UK Packaging Suppliers
Home Improvement Companies in West Midlands.